Review: Bell & Ross 18k Rose Gold BR01 Tourbillon Aviation Watch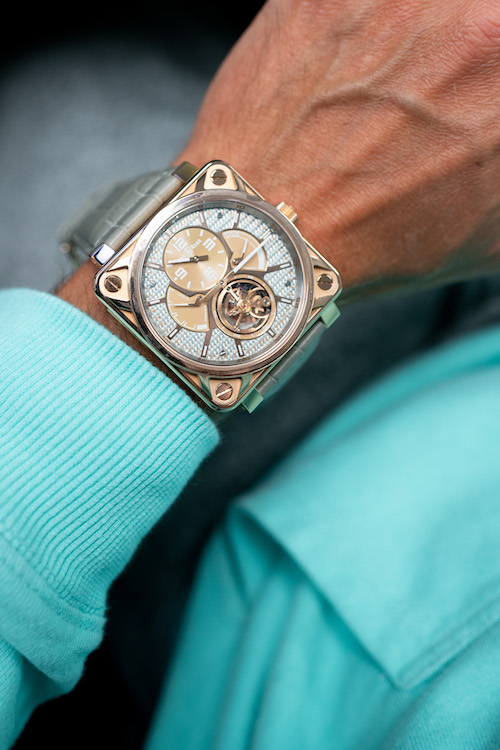 Among true watch aficionados, Bell & Ross is without question one of the most sought after Swiss watch companies in the game. They have been making waves in the watch industry since their inception back in 1992. The company is known for creating some of the finest, avant-garde, utilitarian aviation and divers watches. Bell & Ross constantly pushes the envelope in watchmaking, evolving and innovating at a level that can only be described as 21st-century Haute Horology. This Bell & Ross 18k Rose Gold BR01 Aviation Tourbillon watch is the perfect example of that.
In this feature, we are going to talk about Bell & Ross as a company, and then we are going to specifically review this incredibly striking, limited edition Aviation Tourbillon watch, which is from Bell & Ross' BR01 collection.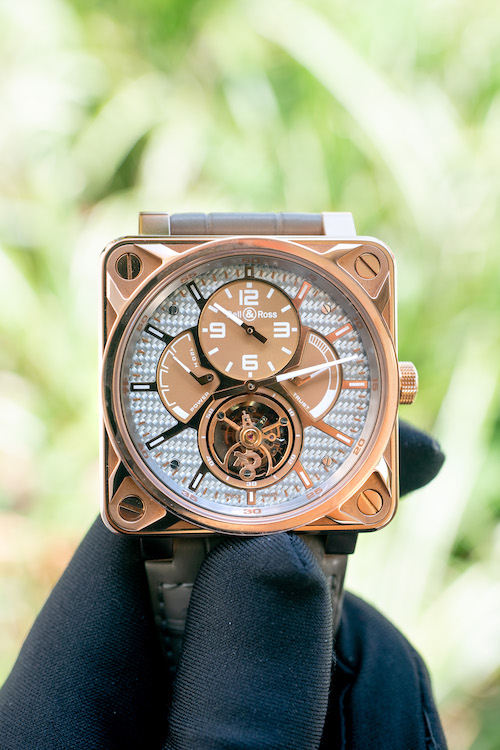 BELL & ROSS HISTORY
With the strong reputation Bell & Ross has among watch collectors and the industry as a whole, you'd think the company has been long-established. However, Bell & Ross was founded less than three decades ago. That said, it's clear this is a watch brand with undeniable staying power. In such a short time, it has become a leader in the industry, rivaling other Swiss watch brands that have been around for hundreds of years.
Now, let's take it back to their beginnings…
Back in 1992, two childhood friends, Carlos A. Rosillo and Bruno Belamich, teamed up to start what would soon be one of the 20th century's most legendary adventures in watchmaking – Bell & Ross.
Their mission was to produce watches that could withstand the most extreme conditions for professional use, while also representing the glorious heritage of Swiss watchmaking. A country renowned for creating the best timepieces in the world for over three centuries.
Three words defined Bell & Ross: Efficiency, Legibility, and Reliability. Their motto "function shapes form".
To this day, Bell & Ross has never wavered from these principles. From their very own factory in La Chaux-de-Fonds, Switzerland, Bell & Ross consistently manufactures some of the best and most innovative watches for pilots, astronauts, divers, military personnel, and bomb disposal experts.
Currently, there are three main types of collections at Bell & Ross: Marine, Aviation and Vintage. Every model they produce comes equipped with unique, inventive, highly useful function. However, all their timepieces have a few things in common – Superlative Swiss Mechanical Movements, Distinct Visual Indicators, and Supreme Water Resistance.
And while their watches are made for professionals who travel to space, dive thousands of meters below sea level, and so on, they also appeal to watch enthusiasts who won't be doing such extreme feats. Why? Because the company designs some of the freshest, coolest watches the world has ever seen.
Now, being that today's watch review is of an Aviation watch, let's discuss what makes Bell & Ross Aviation watches so special…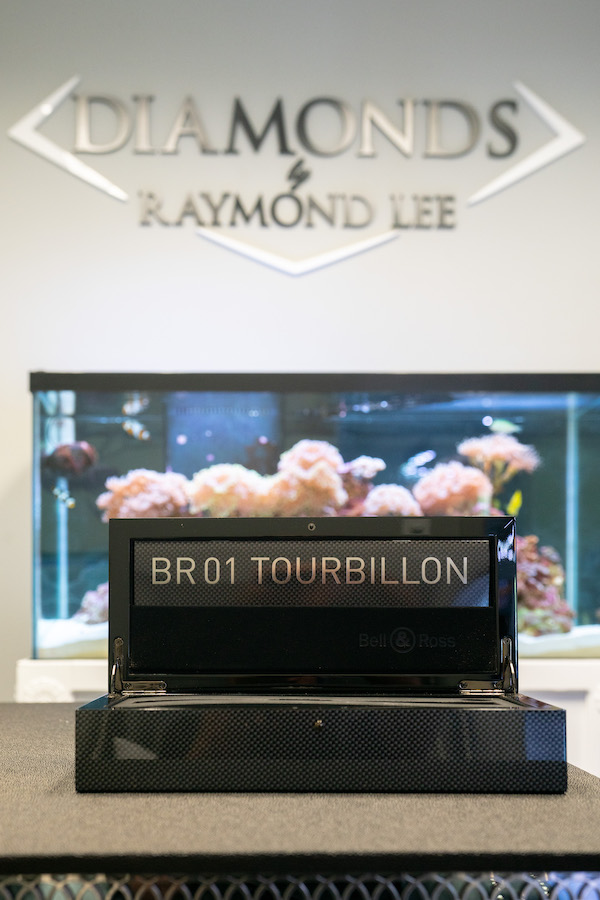 Bell & Ross Aviation Watches
Bell & Ross Aviation watches are known for being extremely reliable and having the best performance and resilience. Their watches are highly complicated and are made to withstand any situation a pilot or astronaut may face.
In 2005, Bell & Ross introduced the aviation watch collection called BR01, which is now the company's most recognizable and iconic watch. The collection is characterized by mechanical automatic movements, large 46mm square cases, and design aesthetics inspired by aeronautical instrumentation.
The BR01 collection revitalizes the soul of wristwatches worn by pilots back in the 1940s. More specifically, WWII fighter pilots.
The design elements are clearly that of an aircraft cockpit. And while the watch is made for pilots, it is much more than that. BR01 watches are status symbols. It is an iconic look that is extremely coveted by true watch connoisseurs.
With that, be warned, Bell & Ross BR01 watches come with a heavy price tag. As they should, because this is a collection with craftsmanship and mechanical mastery that is emphatically hard to beat.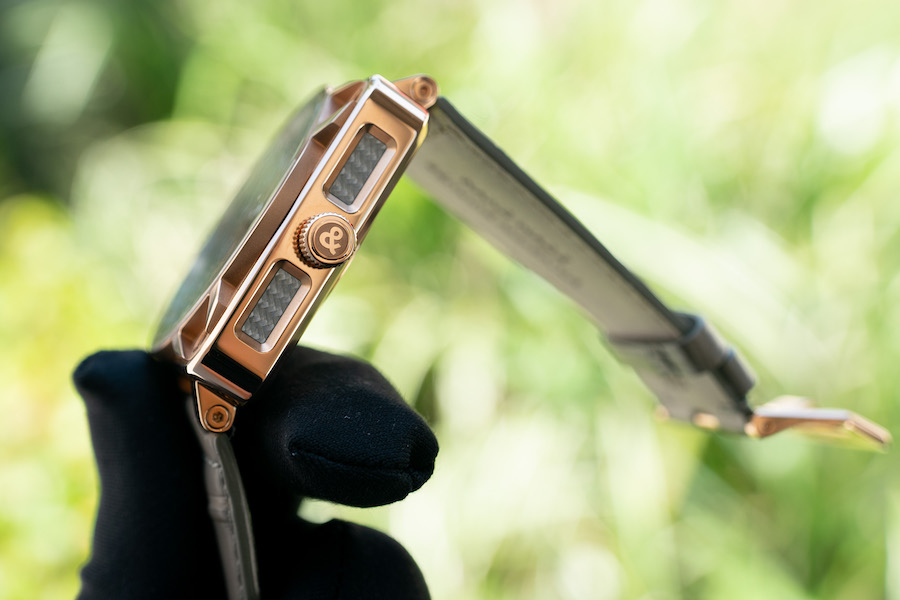 BELL & ROSS 18K ROSE GOLD BR01 AVIATION TOURBILLON WATCH
This watch is an exquisitely precious and elite version of the BR01 Tourbillon. It is a limited edition, extremely sophisticated timepiece that integrates four complementary complications.
The tourbillon offers absolute assurance of accuracy by counteracting the force of gravity in a vertical position.
A trust index that specifies the period of time when the timepiece is most accurate.
A regulator to separate the indication of the hour and minute hands by championing the latter.
The carbon fiber dial which combines with the advanced architecture of the case to optimize the resistance and weight of this ultra luxurious lightweight watch.
BELL & ROSS BR01 TOURBILLON
One of the special features of this BR01 model is the exposed tourbillon, as its name suggests. Besides looking high tech and cool, the tourbillon plays a special role in this aviation watch. It is the guarantor of accuracy, as it compensates for the force of gravity in a vertical position. Needless to say, this is a particularly important aspect for pilots.
As not everyone knows exactly what a tourbillon is or how it works, let us explain a little more in-depth.
What is a Tourbillon?
In the realm of horology, a tourbillon is an extra component to the mechanics of a watch escapement. It is typically exposed on the dial of the watch as it also plays a novelty role and demonstrates the watchmaker's virtuosity.
A tourbillon's purpose is to address the issue of how physics affects precision and accuracy of a mechanical watch. Gravity creates a force that drags on the watch's movement in certain positions. This is why it is especially useful for aviation watches.
The tourbillon may seem like a modern invention with how complicated it can be to engineer one. However, it was developed and patented by a French-Swiss watchmaker in the late 1700s-early 1800s.
Note: Tourbillon in French means "whirlwind".
In a tourbillon, the escapement and balance wheel are mounted in a rotating cage, which neutralizes the effects of gravity when the timepiece, and therefore escapement, is held in certain positions. Through continuous rotation of the balance wheel and escapement, around one revolution per minute, the tourbillon averages out these temporary positional errors.
As for Bell & Ross, they are no stranger to the tourbillon, having created a fair amount of models over the years. They are respected as one of the best to do so. With that, you are getting one of the best tourbillons that exists with this aviation watch.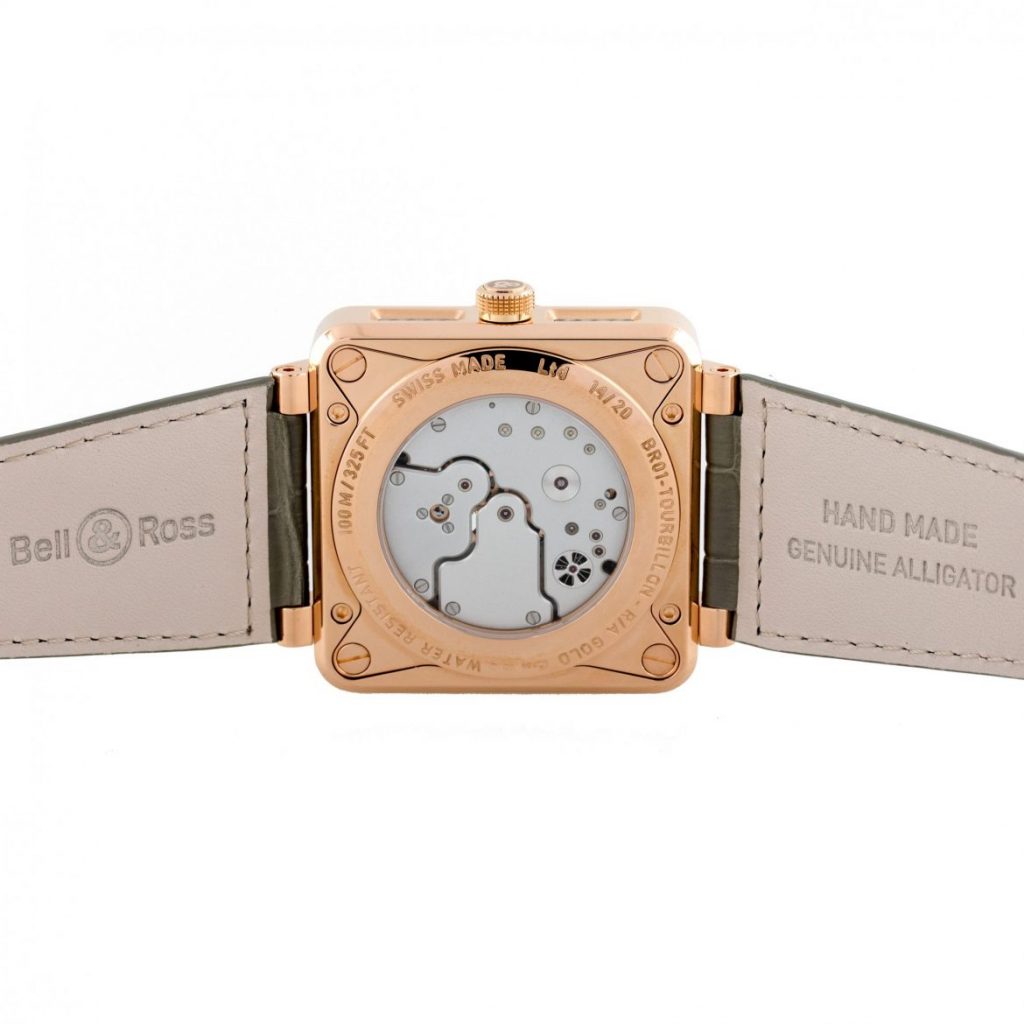 BR01 MOVEMENT
As the tourbillon works with the movement, let's move to this now.
The movement of a watch is like the engine of a car. Many of the most famous watches are recognized for their design by the general public. This watch is no exception. However, it is the movement that truly makes a high-end Swiss watch special.
A mechanical movement is an incredible technical challenge. Watchmakers must work with extremely limited space to create a continuous, precise, reliable movement. Moreover, you are dealing with hundreds of assembled and adjusted components, all of which are precisely tested and fine-tuned by the expert urologist.
All in all, mechanical watches are an ingenious masterpiece, and this BR01 Bell & Ross Tourbillon is a prime example of centuries of technical innovation and mechanical expertise.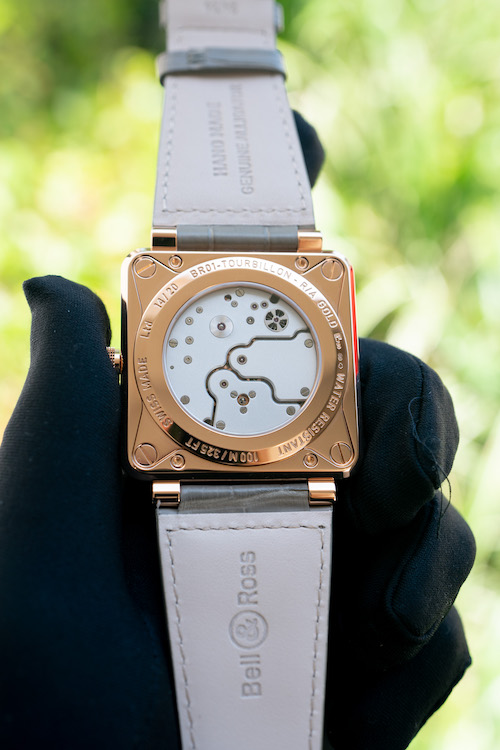 5-Day Power Reserve
One of the mind-blowing technical feats of this watch is its 5 day power reserve.
For those who know Swiss watches, this is definitely one of those cool talking points.
The average mechanical watch's power reserve is 42 hours. The Bell & Ross BR01 Tourbillon has nearly three times that, with 120 hours of power reserve. This means you can take the watch off for 5 days and then put it back on without resetting it.
Make note, this watch is manual winding. This means it is hand-wound, as to fill up the power reserve. To do this, you simply turn the crown in a singular direction.
What's cool about this Bell & Ross manual winding watch is that you can see the power reserve on the dial. That way, you know how much power you have left in the watch.
The manual winding of this watch is fantastically efficient. It winds up to full power with such ease, so you won't have to do it often. However, it is always a pleasure when you need to. There's nothing like giving life to one of the world's coolest watches.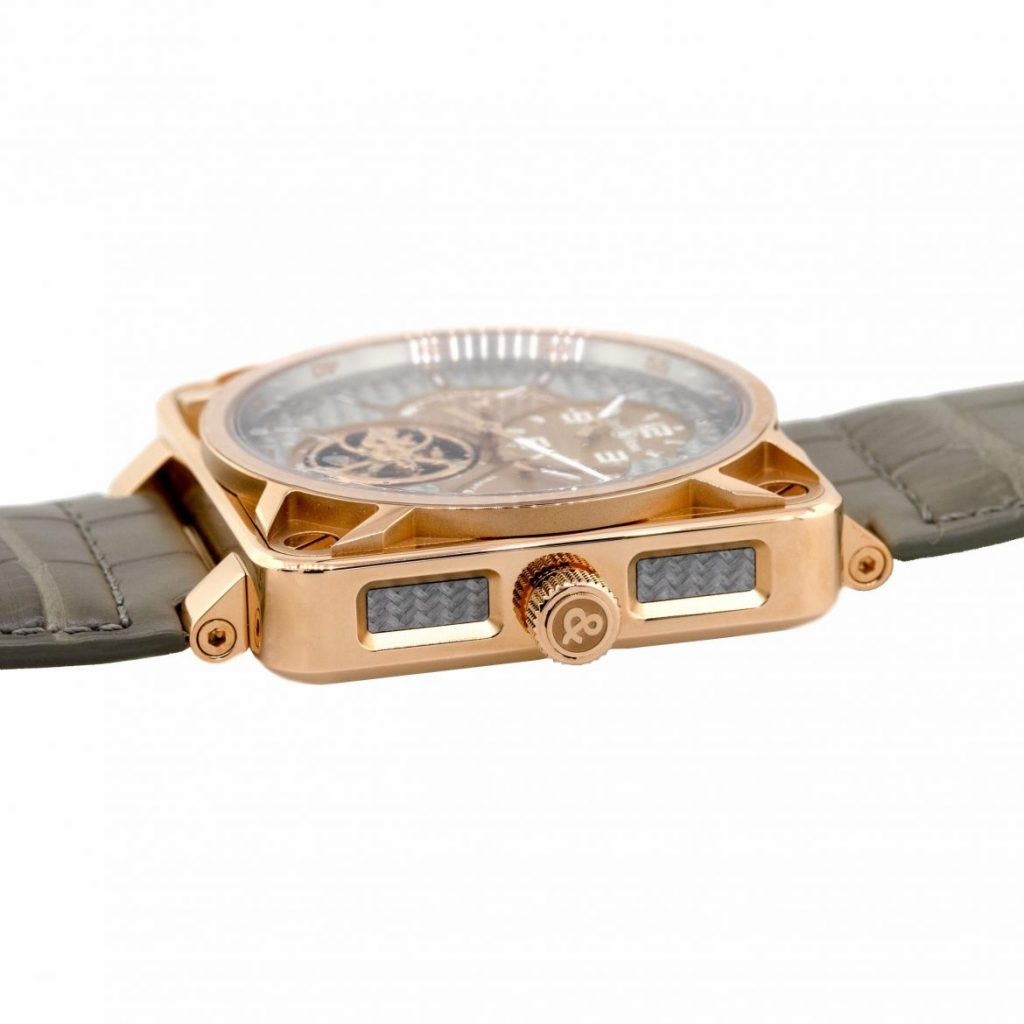 CARBON FIBER DIAL
The dial is entirely unique to Bell & Ross and this specific BR01 tourbillon model. The base of the dial is entirely Carbon Fiber.
Now, carbon fiber is special for a few reasons.
First, it looks badass. This white carbon fiber dial has an almost fabric-like stitching to it. It creates so much texture and personality. Moreover, it allows the rose gold instrumental subdials to pop, so it never distracts from legibility. The contrast is beautiful and functional.
Second, carbon fiber is ultra-light. This gives the large 46mm watch what we call an avant-garde feel. All the most innovative watches consider weight. Richard Mille and Bell & Ross are on top of the game when it comes to using carbon fiber and other avant-garde materials to make super lightweight wristwatches.
Third, carbon fiber is extremely durable. It's not as if the base of the dial will come into contact with any sort of force, as the impenetrable, scratch-resistant sapphire crystal that covers it will take any impact that comes at the face of the watch. However, you can be sure this dial will keep it's pristine, new look for life.
As for the subdials, you are looking at pure 18k rose gold. And the numerals, index and hands are full of photo-luminescent coating.
Overall, the dial is a pure masterpiece, both technically and creatively.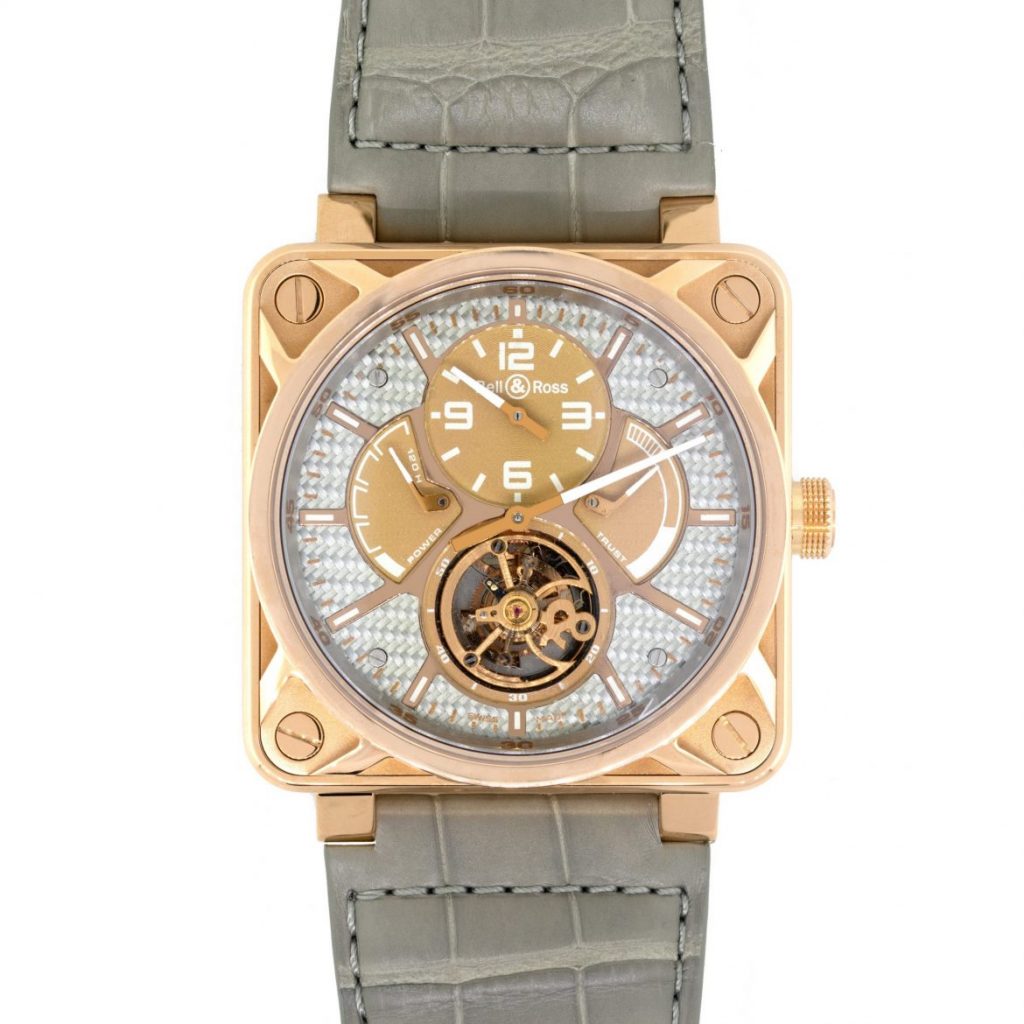 18K ROSE GOLD CASE
The case of the BR-01 is one of the most iconic aspects of the watch. In fact, it's one of the most iconic aspects of Bell & Ross. When you think of Bell & Ross, you probably envision this square case.
Besides the instantly recognizable square shape, the case is more than sizable at 46mm.
The BR01 collection is larger than life. It provides an immense wrist presence that somehow never feels like too much. It's big and incredibly noticeable, but never obnoxious. More importantly, it's unquestionably unique.
For this particular model, the bezel has a slight raise to it, unlike the standard BR01 which is flat. However, the bezel is still circular like the standard BR01 model, with four points that reach to the edges of the square case and are in place with screws, for that extra sporty look.
And did we mention this case is entirely precious? It is solid 18k Rose Gold. An exquisite, light-colored rose gold created by Bell & Ross themselves.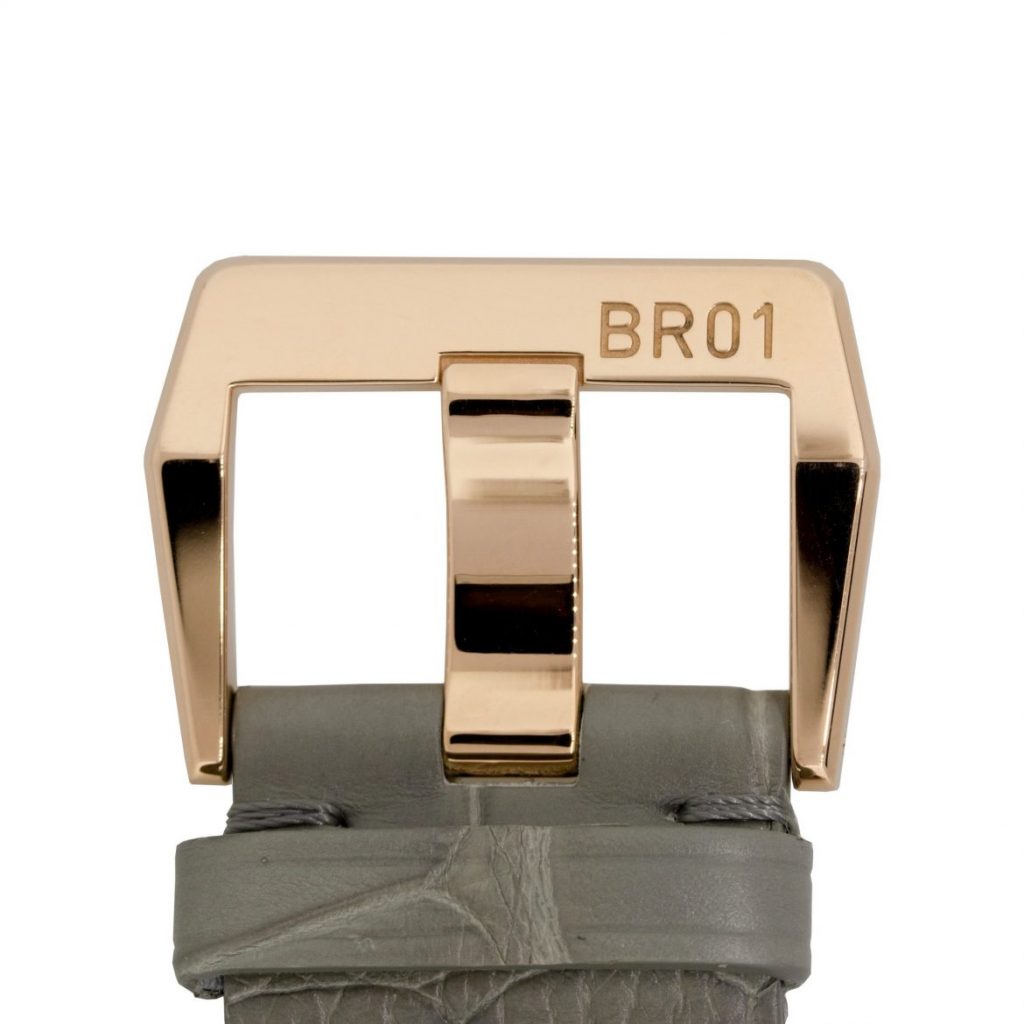 GRAY ALLIGATOR STRAP
While many BR01 models get a rubber strap, the Tourbillon version receives a premium gray alligator leather strap. This makes the strap not only more stylish, but also a better investment.
Alligator leather is produced from the skin of a freshwater Alligator. The skin is taken from the smooth, soft belly area of the alligator, so it is very comfortable and supple on the wrist.
Because alligator skin is so thick, the strap is also extremely durable. Much more durable than other animal leather.
Altogether, this makes alligator leather straps the most expensive of all watch straps.
Only the finest materials for a Bell & Ross watch, which is why the prices are justifiable.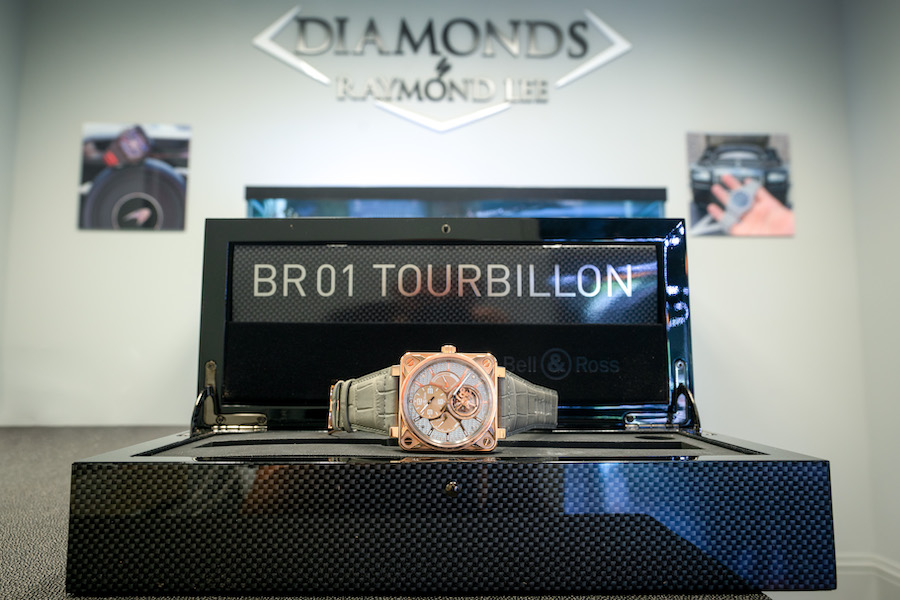 BELL & ROSS BR01 TOURBILLON PRICE
This watch is brand new and in pristine condition. It comes with the original box and papers. We are selling it for $139,995.
Make this watch yours by contacting us or ordering it online at Diamonds By Raymond Lee.
See the full sales listing for the Bell & Ross BR01 Tourbillon here.