The Porsche 911 GT3 – Diamonds & Donuts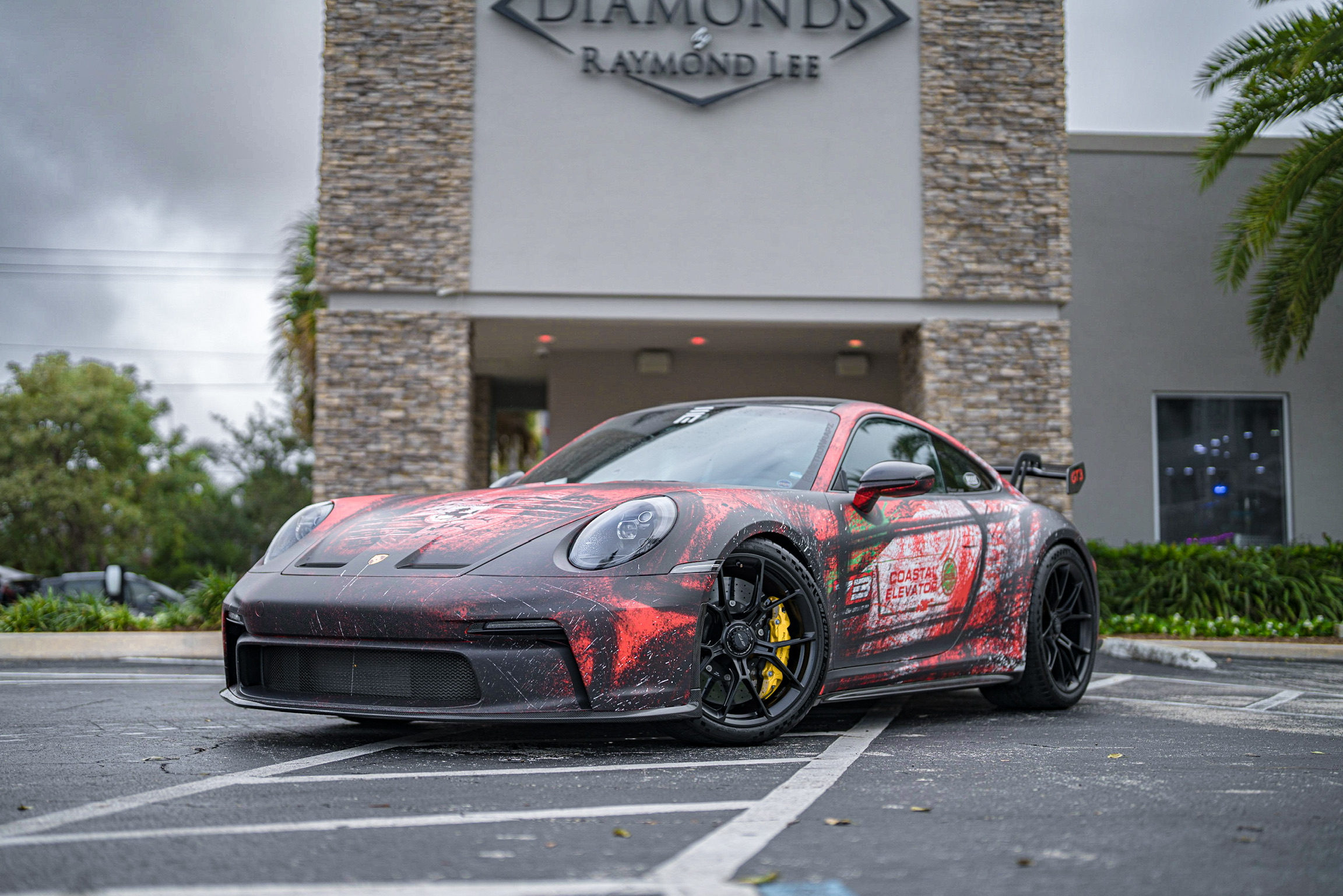 The 2023 Porsche 911 GT3 is a car that epitomizes the essence of sports driving, combining top-tier performance with a design that's both aerodynamically proficient and visually striking. Here's an in-depth look at this remarkable vehicle, which is perfectly at home in front of the prestigious Diamonds by Raymond Lee in Boca Raton, Florida. We'll also delve into the Porsche Club of America, a community that embodies the spirit of Porsche.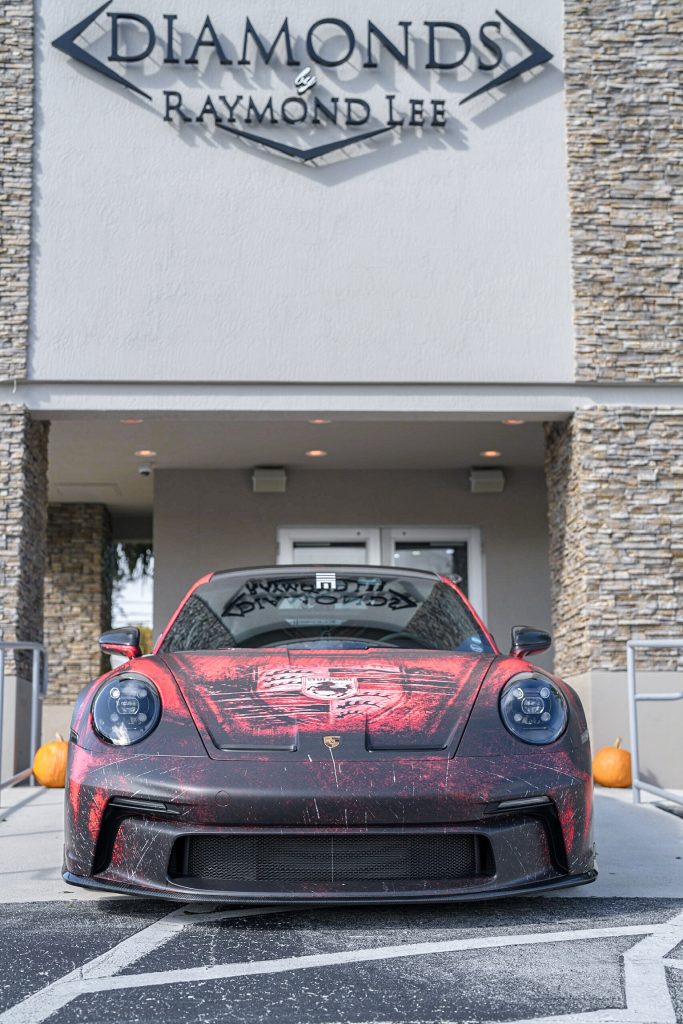 The Porsche 911 GT3: A Closer Look
Performance and Engineering
The 911 GT3 is powered by a 4.0-liter high-revving flat-6 naturally aspirated engine, delivering 502 horsepower. This power unit propels the car from 0 to 60 mph in just 3.2 seconds, with a top track speed of 197 mph. The engine's design is inspired by the 911 GT3 Cup race car, boasting six individual throttle bodies for improved responsiveness and a high-revving concept that nearly touches the 9,000 rpm mark​​.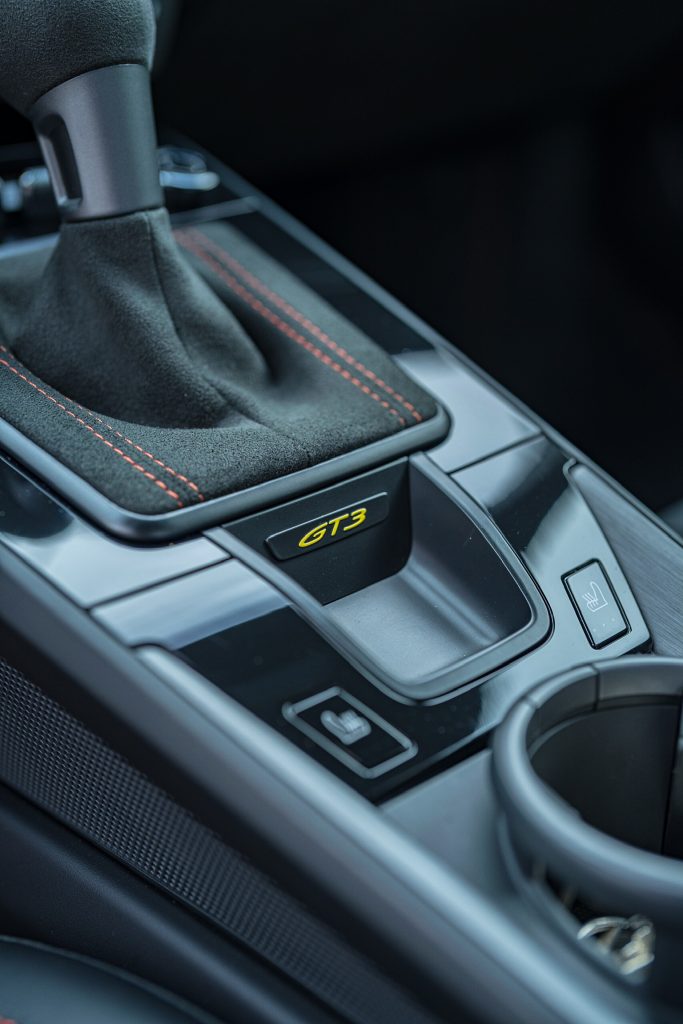 Transmission Options
Porsche offers two transmission options for the GT3: a 7-speed Porsche Doppelkupplung (PDK) and a 6-speed GT sport manual transmission. The PDK features an even sportier setup with crisp, short shifts, while the manual transmission offers a purer driving experience and a weight saving of 37 lb​​.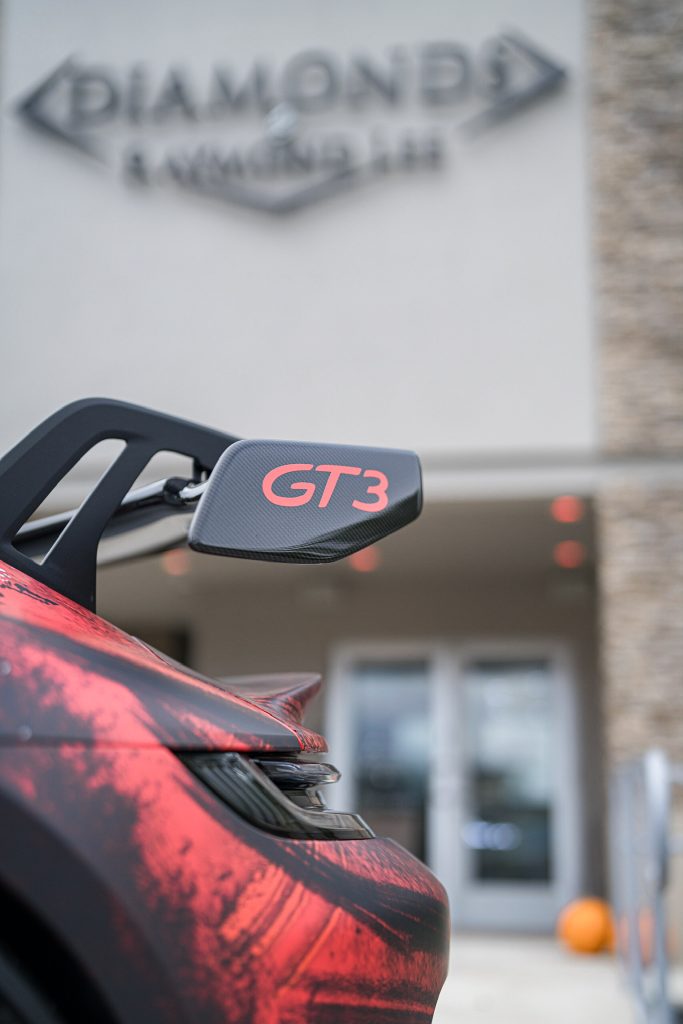 Advanced Aerodynamics
The GT3's aerodynamics are meticulously crafted, with features like a new swan-neck mounted rear wing for additional downforce and a front fascia with extended openings for optimized brake cooling. The aerodynamic package results in approximately 60% more downforce compared to its predecessor​​.
Chassis and Suspension
Innovations extend to the chassis and suspension, with the GT3 boasting a first-for-the-model double wishbone front suspension, derived from the 911 RSR, enhancing cornering stability and steering response. The rear-axle steering system further contributes to agility and stability at varying speeds​​.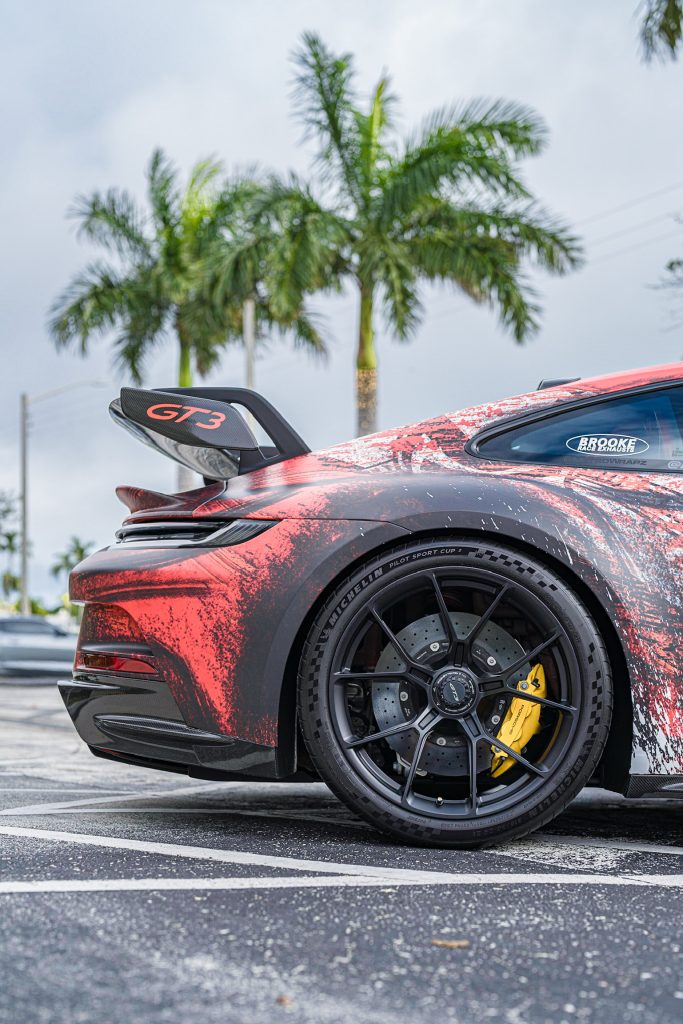 Wheels and Tires
The GT3 features staggered wheel sizes for the first time, with 20-inch wheels on the front and 21-inch on the rear, contributing to its dynamic performance. The wheels are made of forged alloy, and the car is equipped with high-performance tires ensuring optimal grip​​.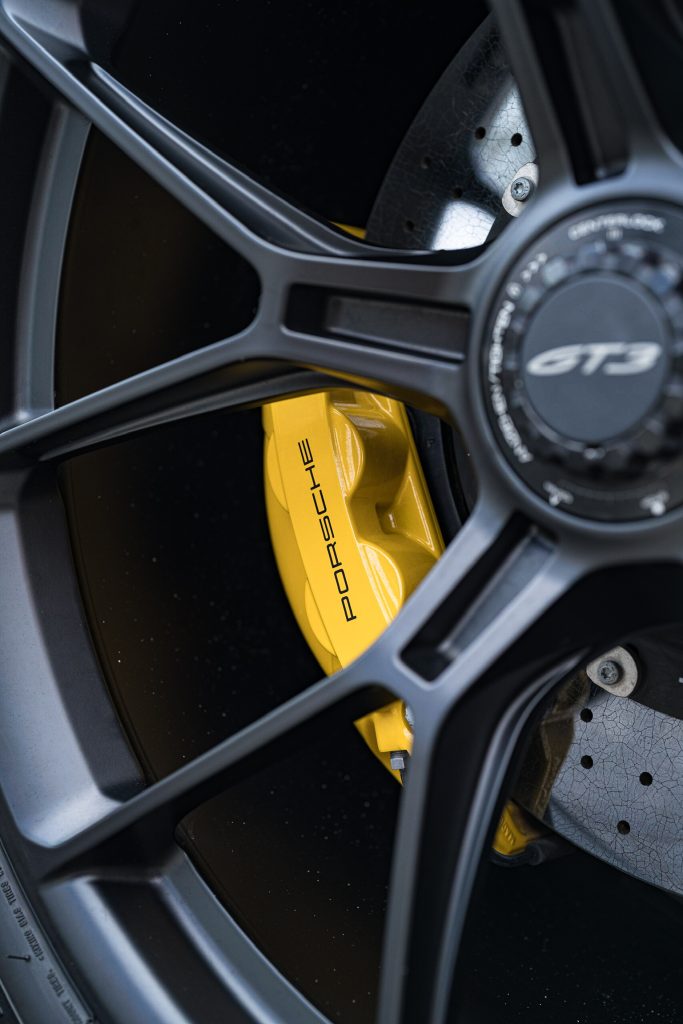 Braking System
A newly developed brake system, with larger disc diameters and red six-piston aluminum brake calipers at the front, ensures precise and consistent braking performance. Optionally available is the Porsche Ceramic Composite Brake (PCCB) for enhanced braking and lighter construction​​.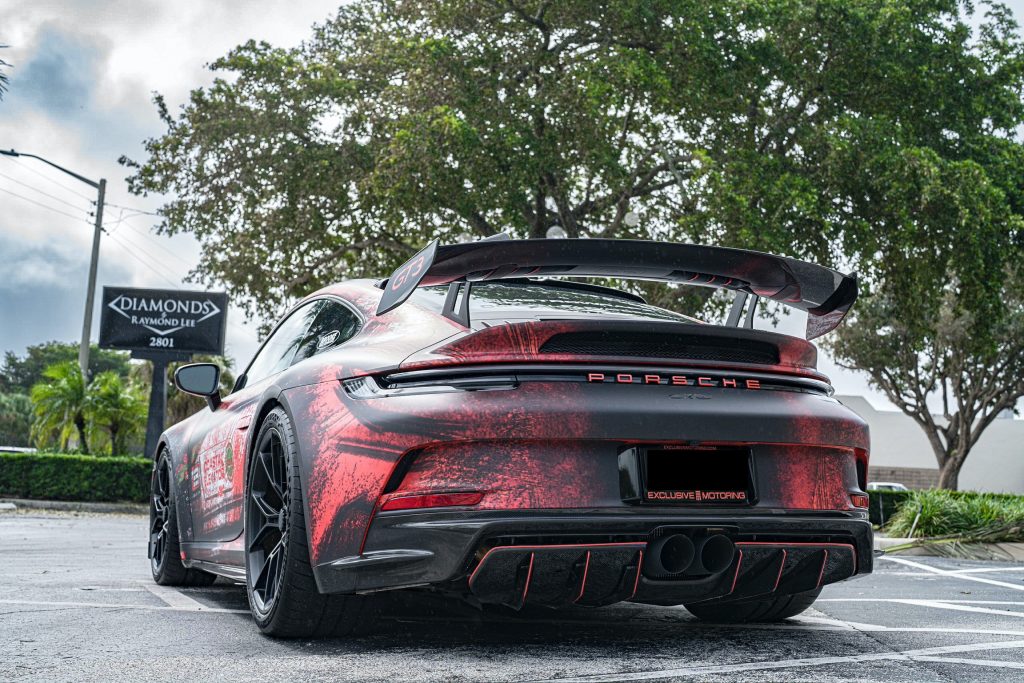 Lightweight Construction
The GT3's commitment to lightweight construction is evident in its use of Carbon Fiber Reinforced Plastic (CFRP) for the front hood, rear wing, and optional roof. Lightweight glass is used for the windshields to further reduce weight, resulting in a power-to-weight ratio of just 6.3 lb/hp​​.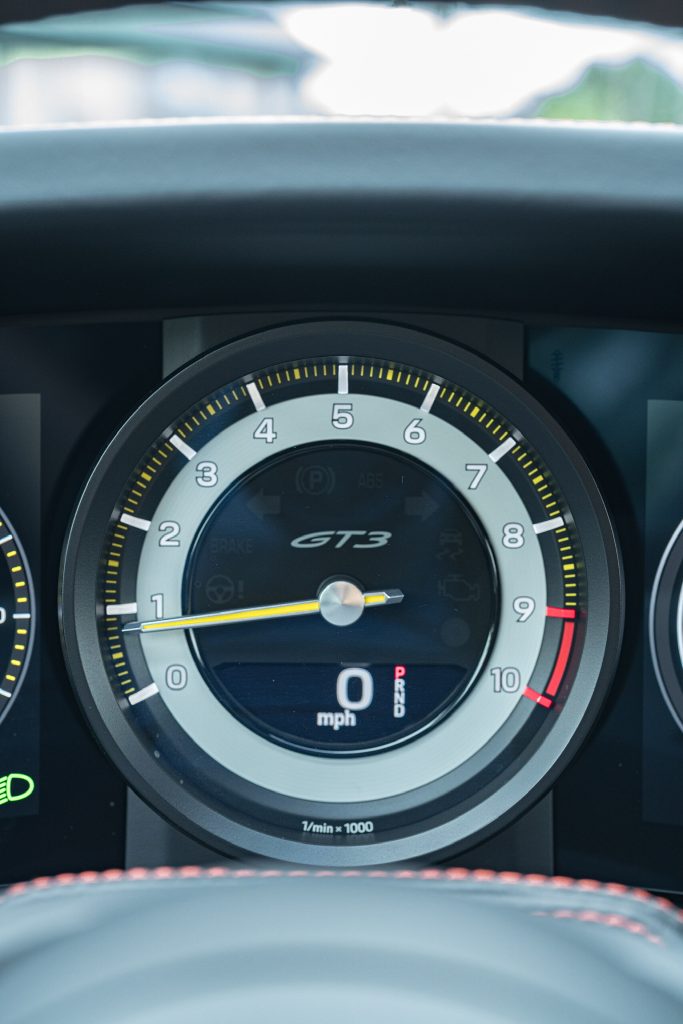 Porsche Club of America: A Community of Enthusiasts
The Porsche Club of America (PCA), established in 1955, is the largest single-marque car club in the world. It offers a comprehensive ownership experience through various activities including driving experiences, technical assistance, and social events. The PCA has grown to encompass 147 regions across North America, catering to a diverse range of interests from social to competitive driving​​​​​​.
The PCA is not just a club; it's a community where members share a passion for Porsche. Whether you're interested in the social aspects, seeking technical knowledge, or looking to participate in competitive events, the PCA provides a platform for all enthusiasts. This close-knit community ensures that every Porsche owner can find a way to enhance their driving experience and connect with like-minded individuals.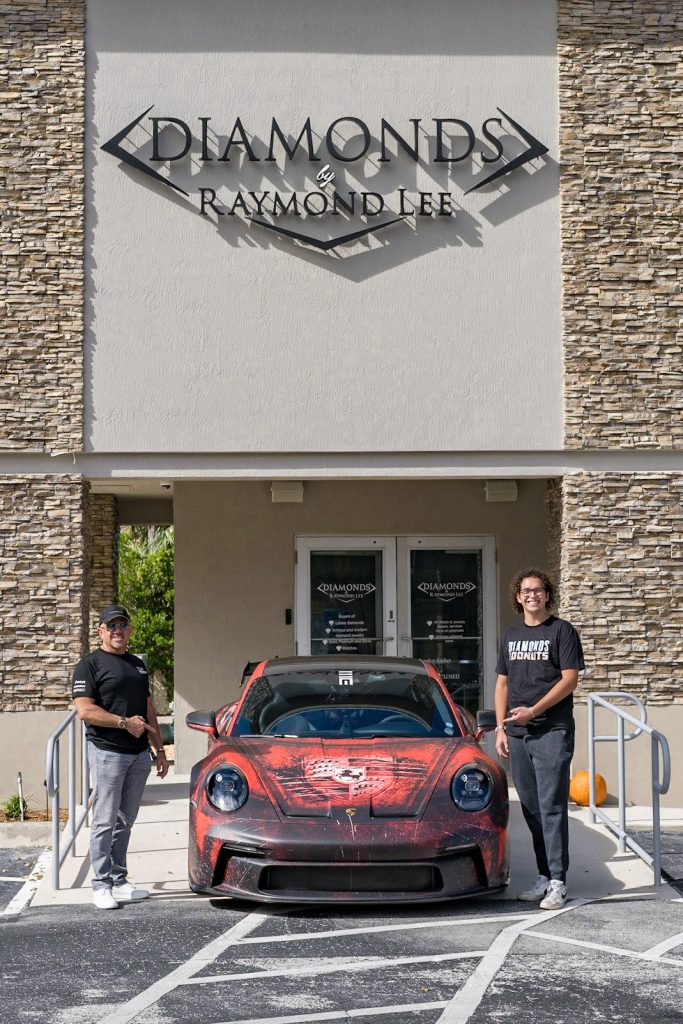 Conclusion
The 2023 Porsche 911 GT3, with its impressive performance capabilities, advanced aerodynamics, and commitment to lightweight construction, is a true driver's car. Parked in front of Diamonds by Raymond Lee, it's a symbol of both luxury and performance. Meanwhile, the Porsche Club of America offers a thriving community for Porsche enthusiasts, ensuring that the experience of owning a Porsche is as rich and fulfilling as the drive itself.
Car Owner's Instagram: @luisr_669